Fine Art Supplies
Painting & Drawing Supplies in Penfield, NY
At the Art Stop LLC in Penfield, NY, we carry a large inventory of fine art supplies, gifts and fun arts and crafts items for children. We truly care about our customers and will go out of our way to help you find exactly what you're looking for. We are also more than happy to place a custom order if we don't have the product you need. If we don't know the answer, we will find it for you directly from the manufacturers.
In addition to art supplies, we offer custom framing, art lessons for all ages, inclusive workshops as well as art camp and creative birthday parties for children. One of our all-inclusive workshops is Stop, Paint & Sip, which is perfect for private parties and events.
---
As a small, independent art store, our staff has experience using and knowledge of the art supplies we sell. With our daily low and affordable prices, you won't need a coupon for a great price!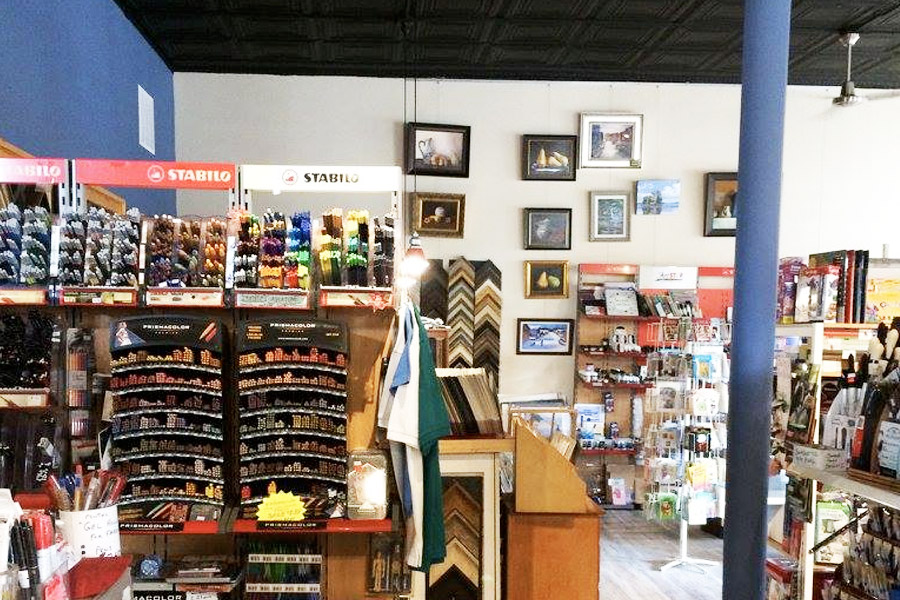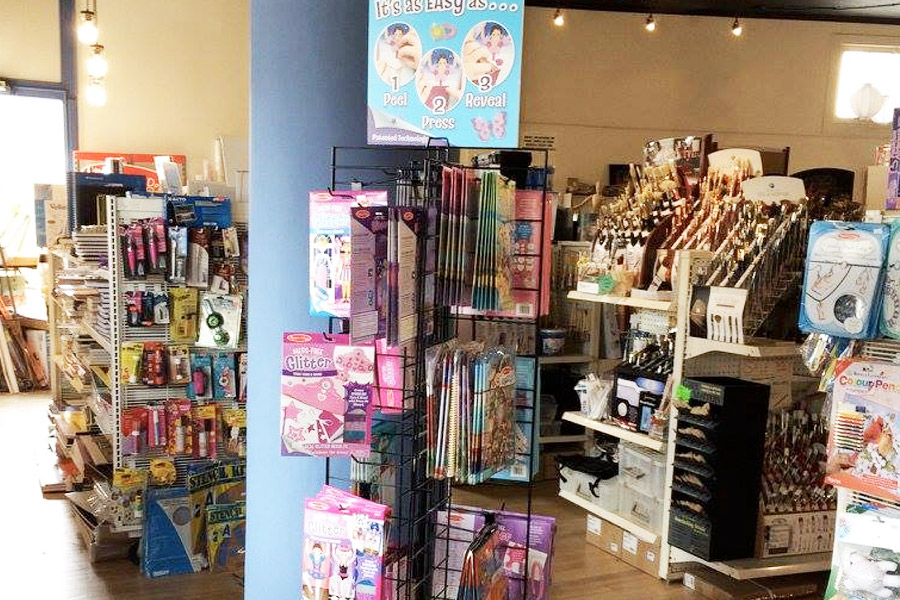 To find out if we have a particular art supply or craft item in stock, contact us today by calling (585) 872-5710. A friendly artist will gladly assist you!
New!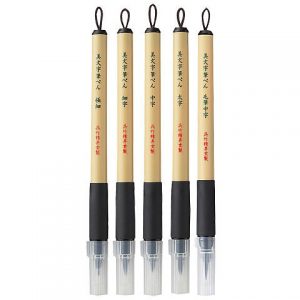 This line of brush pens replicate the look and feel of traditional Japanese painting brushes, but with a modern twist. They feature plastic bodies, black rubber grips, black ink and a hanging loop on the end. They are available in four different felt brush tip types, as well as one medium size polyester bristle brush tip (ZGXT5-10S).
Felt Tip: $3.49
Polyester Bristle Brush Tip $4.19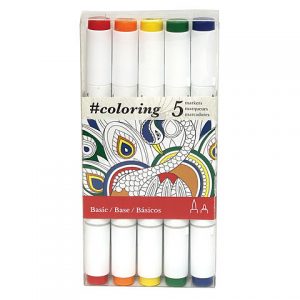 #coloring markers combine vibrant, easy flowing inks with dual nibs for perfect coloring on canvas, paper, art board and many other surfaces. These professional quality alcohol-based ink markers compliment the Johanna Basford Coloring Canvas series, and are available in 5-color sets. The markers are quick drying, non-smearing and feature both a brush and a bullet nib for easy filling and precision coloring.
MSRP: $11.99
Sale: $8.99

Clearance Items (Limited Supply)
We offer a variety of art supplies even as deeply discounted as 60%! Come in today to browse our overstock and clearance items, including brands such as:
  Sennelier
  Lyra
  Studio Home Dimensions
  Clayzee
  Crayola
  Gelly
  Spoty
  & Much More!
  Premium quality artist brushes
  Artists coloring books & postcards
  Fine line marker sets
  Storage solutions for drawing & painting supplies
  Watersoluble wax pastels, colored pencils & crayons
  Watercolor brush pens
  Vinyl-based paint
  M. Graham paints – oil, watercolor, gouache, acrylic
  Studio sculpey clay
  Arches watercolor blocks
  Stretched canvas & canvas panels
  Sketchbooks
  Coptic Markers – Open Stock & %15 off
  Black canvas & shimmering colours set
  Derwent artbar sets
  Pen & ink sets
  Semi-hard pastel sets & portable pastel storage
  Easels – storage & tabletop styles
  ZIPIT's bags & pouches
  Fabric glue & jewel bond
  & so much more!
10% off regularly priced fine art products with valid college or high school student ID! Check out our Facebook page for deals and clearance items!
Wish Lists
For your convenience, The Art Stop has Wish Lists available. Let your friends and family know you have a Wish List with us so when your birthday or the holiday come along, their gift-giving process is made simple and easy!
Art Stop Murals
Beautify your home with a custom mural by the art stop. Single spot designs to whole wall or room murals are available. Our experienced artists can complete wall murals, trompe l'oil and faux designs. Give us a call to learn more about turning your walls into a canvas!